THE EYECIRQUE EYE CARE & EYE BEAUTY RANGE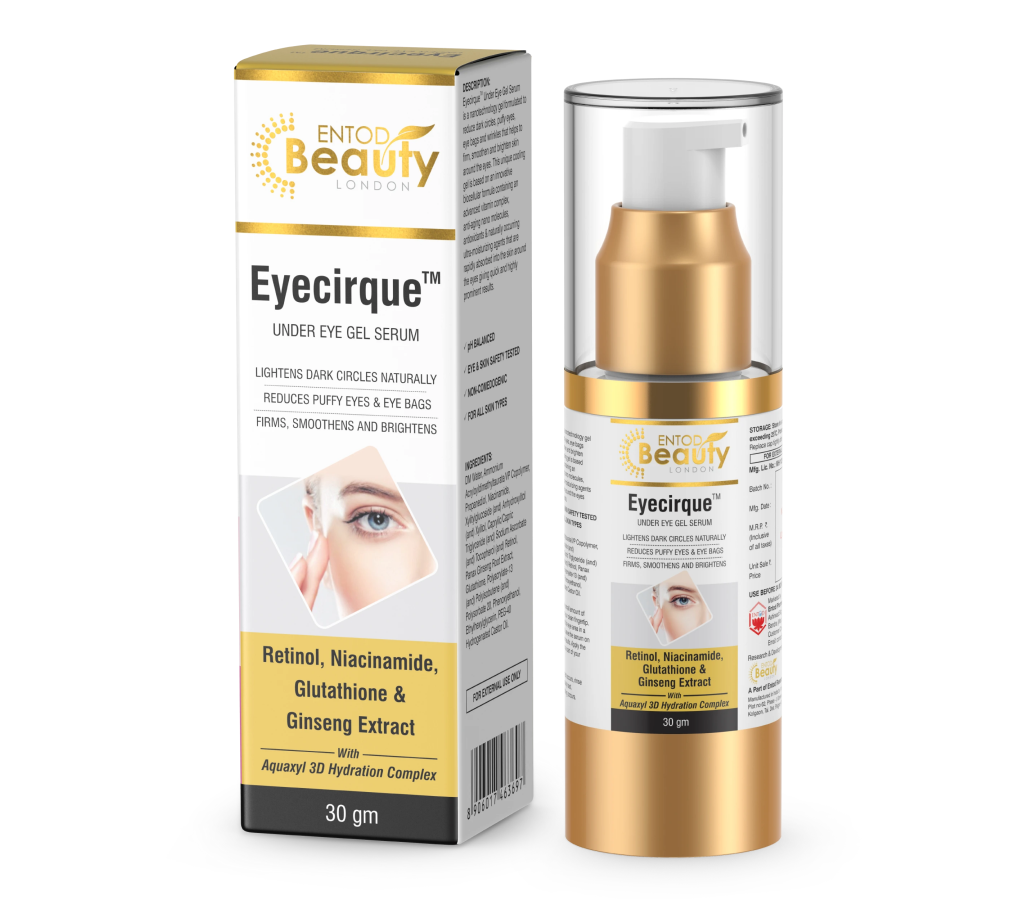 EYECIRQUE UNDER EYE GEL SERUM is the world's first nanotechnology based gel serum developed by our skin & eye researchers, and formulated to reduce dark circles, puffy eyes, hollowness, eye bags and eye wrinkles. It works at a nano-molecular level to boost and improve the tone, texture and radiance of the skin around the eyes. It also effectively reduces fine lines & wrinkles around the eyes to give a firmer, softer & younger look. Eyecirque is an aesthetically pleasant ultra-light gel serum that is soothing, cooling, non-sticky and non-irritant on the skin around the eyes. This unique gel serum is based on an innovative 100% plant-based biocellular formula containing a vitamin A+ C+ E complex, anti-aging antioxidants, skin brightening agents and naturally occurring ultra-moisturizing ingredients that are rapidly absorbed into the skin around the eyes giving highly prominent results.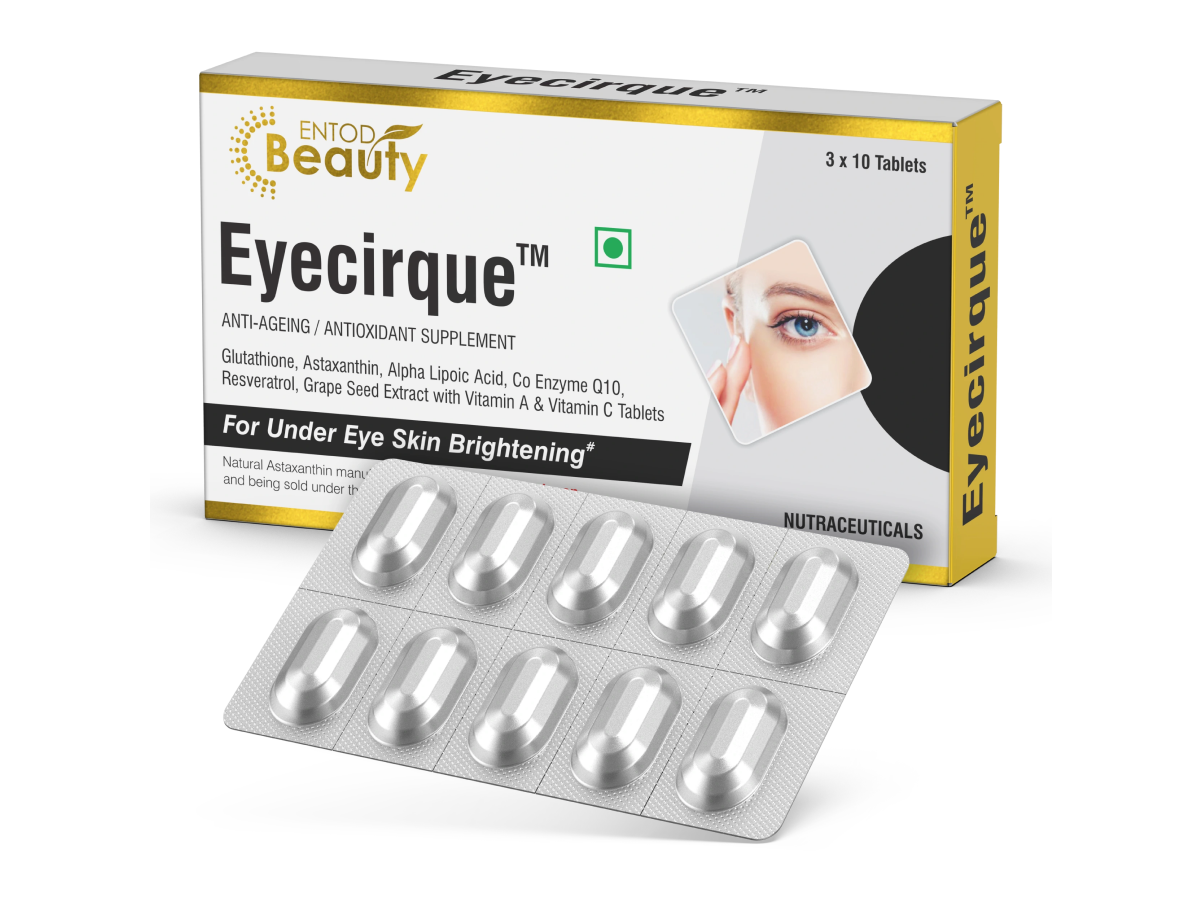 EYECIRQUE UNDER EYE SKIN BRIGHTENING & ANTI-AGEING TABLETS contains a unique & scientifically proven expert blend of premium & essential antioxidants, vitamins & minerals specially designed to boost, brighten & protect the skin under the eyes, and to provide the under eye area with essential nutrition & ample nourishment. It acts in perfect synergy with Eyecirque Under Eye Gel Serum to further improve the smoothness, elasticity and radiance of the skin under the eyes. These tablets contain professional strength & high performance ingredients very that are designed to work fast.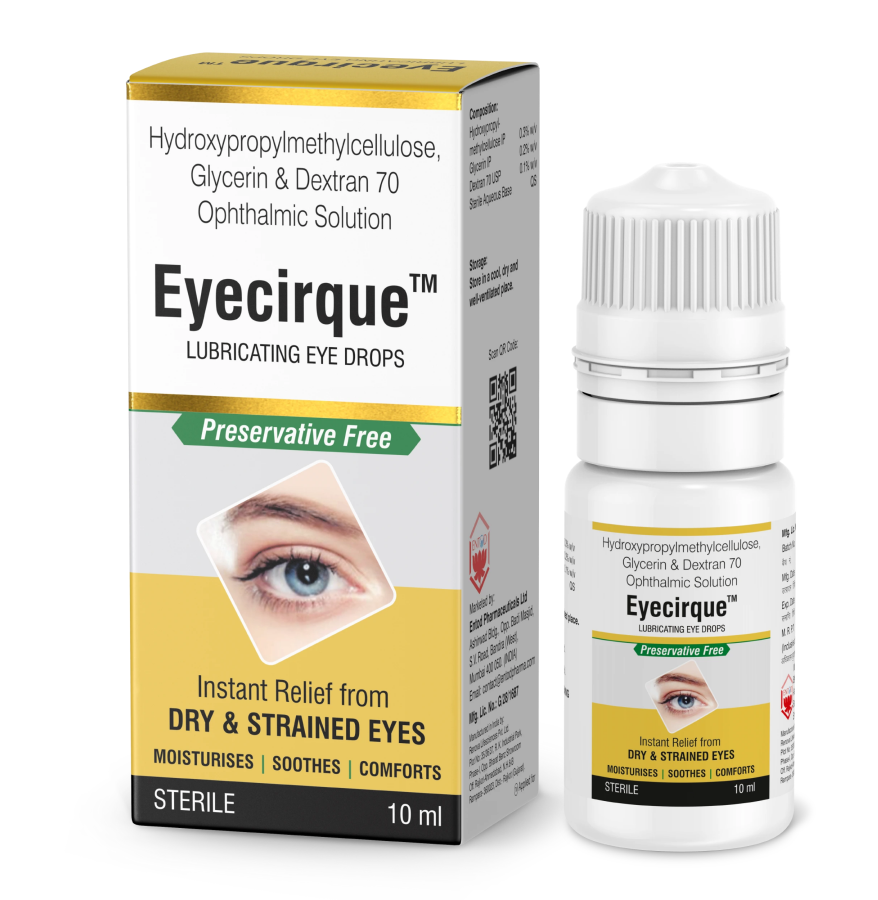 EYECIRQUE LUBRICATING EYE DROPS is a completely preservative FREE soothing & comforting sterile eye lubricating solution containing an innovative & unique blend of eye moisturising agents & essential eye electrolytes. It is developed & produced by one of the largest and most trusted eye drop maker- ENTOD Pharmaceuticals which has over 45 years expertise in this area. Designed to fight the sensation of dryness, discomfort and irritation of eyes due to contact lens wear, prolonged exposure to computer/LED screens, air-conditioning, dust, pollution, smoke and sunlight, it gently moisturises the surface of your eyes allowing them to feel refreshed, hydrated and rejuvenated.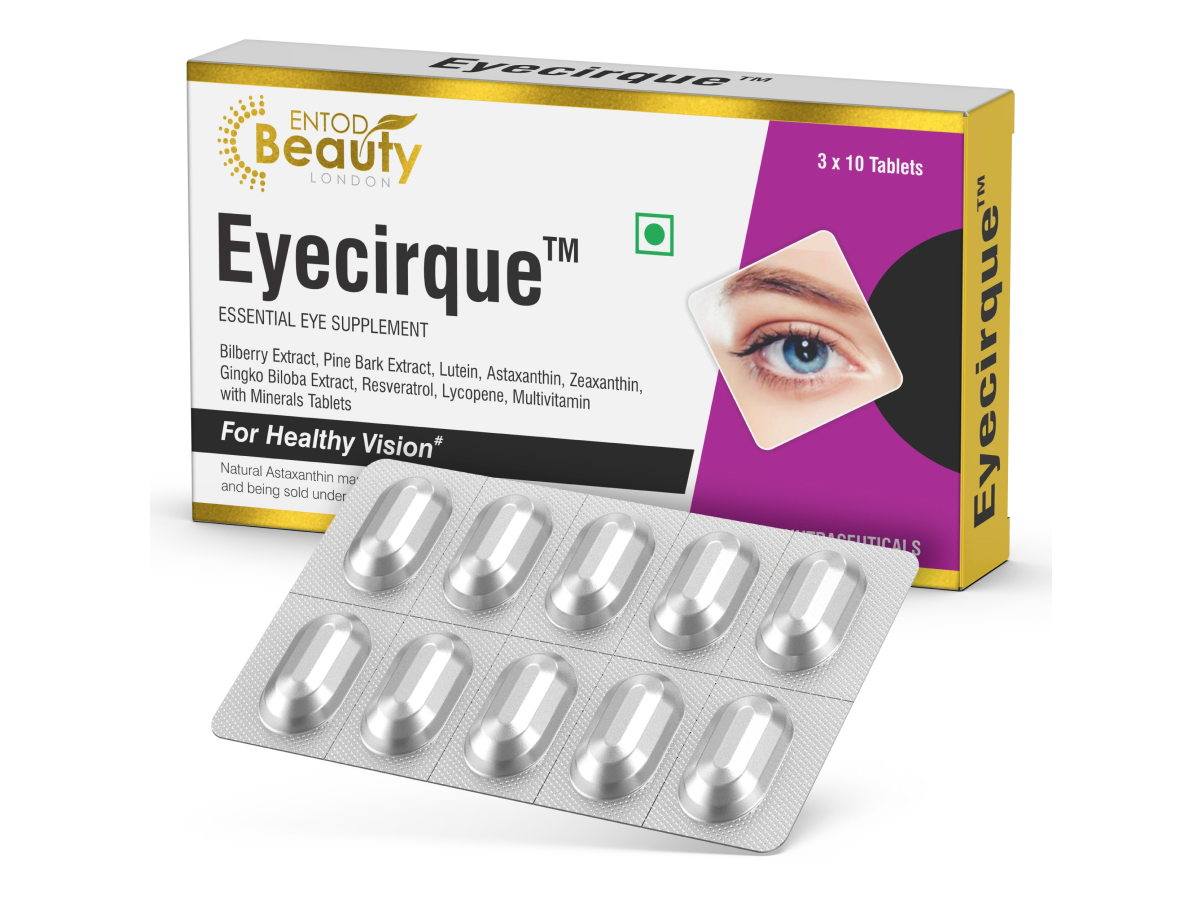 ESSSENTIAL EYE SUPPLEMENT
EYECIRQUE ESSENTIAL EYE SUPPLEMENT contains a unique & scientifically proven expert blend of essential antioxidants, vitamins & minerals specially designed to protect your eyes & promote healthy vision. It helps to provide essential nutrition, ample nourishment and maximum protection to the eyes. The powerful antioxidants in these tablets protects the eyes against free radical damage, decreases the stress of the eyes due to excessive screen exposure and helps to reduce eye dryness, strain & fatigue when taken regularly.
SUBSCRIBE & SAVE
Get 10% off your first purchase when you sign up! Keep in touch with Dark Circle Information, Eye Beauty Tips, Eye Health issues & Special Offers.